Gatterdam once again teams up to help "Strike Out ALS"
17 April 2014


Gatterdam is pleased to announce it's continued participation with the ALS. We invite you and your company to partner with us in supporting this worthy cause.
For more information on the local KY Chapter of ALS (where our very own Shawn Mullennex is serving as President of the Board of Directors) please see below, or simply click here for web access to their local KY Chapter: ALS KY Chapter
"Each year the Walk to Defeat ALS is held in over 150 cities across the country and raises millions of dollars for the fight against Lou Gehrig's Disease.  As part of this momentous effort, our goal in Louisville is to raise $200,000 this year.  Last year we had about 2,500 walkers and exceeded our goals, and with your support can stretch and exceed our goals this year.  ~ If you have questions about the Sponsorship Levels, forming your Corporate Walk Team, making your Commitment, or combining your Sponsorship into your Corporate Team goal please contact: Jennifer Houston at # 859-331-1384."
Gatterdam sells GE's industry leading vertical electric motors
17 February 2014


We are committed to providing the highest quality products in our industry.  GE's severed duty (cast iron)construction and industry leading efficiency ratings definitely qualify as a leader!  Main features include: 
GE has comprehensive inventory from 2hp-800hp, with speeds from 900-3600rpm

The cast iron construction is the best severe duty in the industry

Voltage options include 200 – 4160v

WPI, WPII, TEFC enclosures with Frame sizes from 213-5013

NEMA, CSA, IEEE 841, 112B design standards

Hollow or Solid Shaft

Highest Efficiency standards are followed

Class F insulation 
More about Gatterdam Electric Motor products, available here.
Gatterdam invests in new ERP Software to improve efficiency with customers!
12 February 2014

Why Motorbase?
It vastly improved upon Organizational and Operational efficiencies. However, it also offers our customers:
Detailed Motor Analysis Reporting

Detailed Purchase History

Information provided to customer/salesman in a mobile manner

Job Repair Management Efficiency on High Priority Jobs

Motor Management to our Customers/Portal
Gatterdam is committed to providing the highest level of customer service possible in our industry and this is another major step in that direction!
3rd Annual Winter Clothing Drive
06 November 2013

"Our world revolves around our customers" - now we humbly ask that this "world" gets a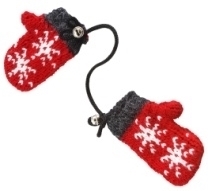 bit smaller.

We invite you to partner with us in our 3rd Annual Winter Clothing Drive. 
Our collections begin November 1st and will cease on November 21st'13 where we will take all the clothing collected to Louisville's Wayside Mission (in the heart of downtown Louisville).  To make it easy for you, you may schedule a pick up by calling our office line 502-776-3937 x202, or you may drop off your gently used articles at our warehouse location: 114 N 30th St. Louisville, KY 40212 M-F.
Thank you in advance for helping us make our world a bit smaller and better for everyone this coming holiday season! 
More Articles...