Gatterdam's Newest Arrival... An automatic winding machine
05 September 2012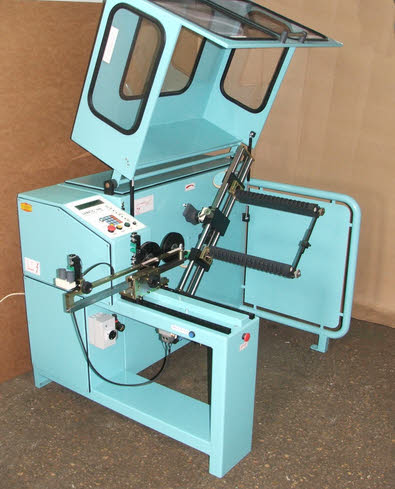 We are committed to investing in the latest technology so we can provide the highest quality to our customers.  We recently made a significant investment in a new winding machine, the Samatic 2680.
The following are reasons why we made this investment:
When rewinds are required, we can maintain HIGHER efficiency levels in your motor.
Automatic Wire Guidance assures perfect layer winding, which guarantees no crossovers.  The end product results in a higher quality coil.
Increases our winding capabilities: Larger sized stators and types of coils.
Reduces time required to rewind a motor.
Setup time is drastically reduced.
Less time forming coils because you do not have to manually feed the machine.
Automatic Sleeving Capabilities decreases connection time.
Automated Taping Procedures
Ease of coil insertion into slots due to zero crossovers and higher quality coils.
Adjustable forms that fits thousands of coil combos (less time making custom forms!)
Automatic Coil Sizing
Database of previous jobs, public record of 100,000 jobs, and Re-Design information.
The ONLY state of the art winding machine in the Louisville market!
Stop by to see a demonstration!