Why use a UL Certified Company?
26 September 2013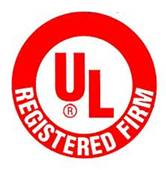 For motor/pump rebuild facilities, it is critical to adhere to the highest technical standards in order to ensure a long lasting life of the item you repair for your customer. In the case of Explosion Proof motors, not only do you want a reliable rebuild, but you also need an organization with the proper certification & know how to complete that rebuild, ensuring the proper non-sparking and safe operation of your motor. A UL Certification allows motor service facilities to rebuild/rewind and recertify explosion proof motors.
For a company to acquire that certification, it is a significant investment that requires an upfront licensing fee, the purchase of precision measurement tools, initial training, on-going training every quarter and a yearly renewal fee. A UL Certification shows an organization's commitment and investment in achieving excellence. Gatterdam Industrial is certified. Is your current provider?