GIS adds Journeyman Machinist
27 April 2015


Gatterdam is honored to announce that Eric King has joined our organization.  He is a journeyman machinist that will greatly enhance our ability to serve our customers.   His attention to detail and  skillset will allow us to maintain a higher level of quality in house.   
We will also be able to better   control costs by increasing the percentage of jobs that require machine work, in house, at Gatterdam's.  Our customers will benefit through lower job costs and quicker turnarounds on their jobs!  Welcome aboard Eric!
Gatterdam is sponsoring St. Baldrick's event!
27 February 2015



Gatterdam Industrial is honored to be supporting the Our Lady of Lourdes' St. Baldrick's event this weekend on February 28th.  St. Baldrick's is a tremendous charity dedicated to conquering childhood cancer.
Gatterdam honors Patrick Oliver for 2 years of dedicated service
15 January 2015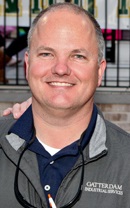 Please join us in celebrating with Patrick Oliver (Regional Sales Manager) on his 2nd year at Gatterdam Industrial Services. 
We are glad he is here to be a part of our team. 
Upgrading to Variable Frequency Drives
15 January 2015

Now there is even more of a reason to upgrade to VFD's.  Our local utility, LG&E/KU is offering commercial rebates for installs of drives.  Gatterdam offers a complete line of automation products (VFD's) and would be happy to help you capitalize both on the rebates and upgrading your plants' efficiency!  To learn more, click here: LGE Rebates for VFD's
More Articles...